Advantech Releases WISE-4671 Wireless IoT Module for Accelerated Device-to-Cloud Implementation
11.06.2020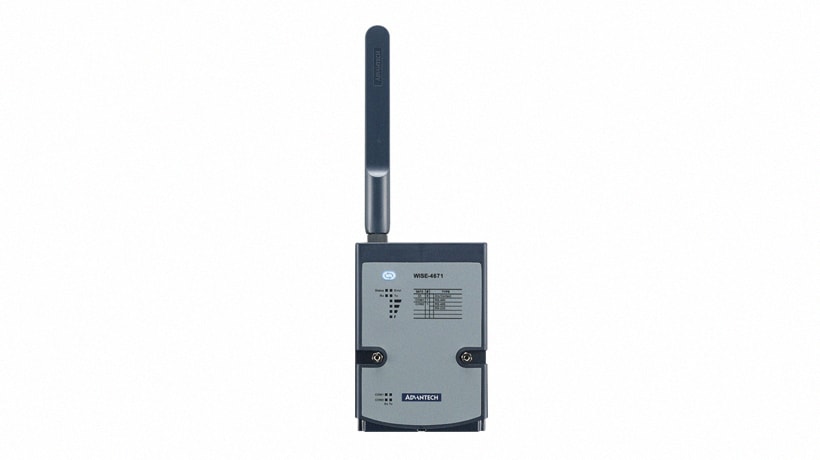 Taipei, Taiwan - February 2020 - Advantech, a global leader in industrial IoT, is excited to announce the release of WISE-4671, an NB-IoT/LTE-M dual-mode communication module that supports ten communication bands. WISE-4671 offers stable, low-power remote wireless transmission, a modularized design that accommodates a range of different I/O configurations, and IP65 protection that is well suited for rugged environment applications. Offering both wide coverage and easy deployment, WISE-4671 is an optimal choice for smart meters, water pumps, pipeline networks, streetlights and a range of other applications geared toward AIoT and smart cities.
The Best Choice for Remote Wireless Transmission
Using NB-IoT, a new wireless communication technology designated as an international standard under the 3rd Generation Partnership Project (3GPP), WISE-4671 offers data transmission rates around 100 kbps in NB-IoT mode. NB-IoT is up to 20dB stronger than traditional GPRS and LTE, providing stable reception quality even with buried lines or when underground. Both NB-IoT and LTE-M feature long distance transmission across wide area networks—making WISE-4671 an ideal edge solution for applications performing remote transmission.
Meeting the diverse requirements of LPWAN technologies located around the world, WISE-4671's NB-IoT/LTE-M dual-mode communication module supports 10 communication bands that have already passed network verification testing performed by major telecom operators in both the United States and European markets. It is widely seen as an ideal network technology for both its coverage range and ability to maintain connection quality. Deployment is made simple, users only need to simply insert an NB-IoT/LTE-M SIM card to enable NB-IoT and LTE-M cellular network transmission.
In building a comprehensive device-to-cloud service through the NB-IoT/LTE-M ecosystem, WISE-4671 wireless sensor nodes support a number of open communications protocols such as MQTT, CoAP and LWM2M; making it easy for customers to upload acquired data via a carrier network. Seamless integration with Advantech's WISE-PaaS cloud services and even public cloud service such as AWS and Azure affords users the chance to take advantage of a set of powerful tools for data visualization and analysis.
Modularized Design for Different I/O Configurations
Through its modularized interchangeable design, WISE-4671 is capable of operating independently and supports a variety of I/O configurations in order to offer the best possible solution for easily connecting sensor and data acquisition devices to the cloud. In addition, Advantech provides a customization service for customers requiring unique I/O configurations.
WISE-4671 meets IP65 standards—ensuring that the module can withstand dust and water ingress environments. WISE-4671 is designed with built-in rechargeable battery that offers three distinct ways to power the device: optional M12 connectors for line power, a rechargeable lithium battery, and charging via solar panels. An optional GPS service makes locating devices easier than ever.
WISE-4671 is available now. For more information, please contact the Advantech sales team or visit our website: www.advantech.com.